Tuesday, March 28, 2017 @ 6 p.m.
NC Coast Clinical Research Initiative and UNCW Student Association of Clinical Research Present "Clinical Drug Development in Oncology – the Science and the Art" with speaker Dr. Sandra L. Silberman, Attending Physician, Durham VA Medical Center.
This session will explore:
New Therapies, New Challenges: The Need for Innovation in Trial Design
Looking Toward the Future
Come prepared to ask your questions and engage in active discussion with a leading industry professional.
Event will include heavy appetizers and beverages.
Speaker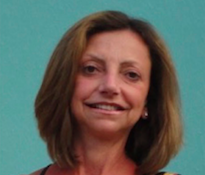 Dr. Silberman is a Hematologist/Oncologist who earned her B.A. and Ph.D. from Johns Hopkins University, her M.D. from Cornell University Medical College and a clinical fellowship in Hematology/Oncology at the Harvard Medical Institutions.
She led the clinical development and managed the regulatory approval of several novel first in class cancer drugs, and now serves the biopharmaceutical industry as a senior advisor with her own consulting company. Throughout her career, she has continued part time in active clinical practice, and is currently an attending physician in the Duke fellowship program at the Veteran's Administration Medical Center Hematology/Oncology clinic in Durham, NC.
**REGISTER EARLY: Space is limited.
FAQs
Where will the event be held?
The event will be held at the UNCW McNeill Hall, Rm. 1051, located on UNCW main campus, in Wilmington.
What are my parking options?
PPlease park in the parking deck on the opposite side of Cahill Dr. from McNeill Hall and beside the Dunkin Donuts. There is a charge for parking.
Who can I contact regarding any questions or concerns?
Please contact Randall Johnson at Randall_Johnson@ncbiotech.org at the North Carolina Biotechnology Center Southeastern Office with any questions or concerns.

This event is hosted by the North Carolina Coast Clinical Research Initiative, sponsored by the North Carolina Biotechnology Center Southeastern Office, and the UNCW Student Association of Clinical Research. The event will enhance the region's knowledge about topics specific to the clinical research cluster in southeastern North Carolina.